Travel To Europe 2024: 10 Places To Visit You Absolutely Should Not Miss
Europe is one of the top continents that people love to explore because of its scenic countries and natural attractions. You can explore places such as Athens, Santorini, and much more. The best thing is that some of these cities will also host unique events in 2024.
If you want to travel to Europe in 2024 and looking to learn about places you can explore, you're in the right place. This guide has everything you need to know about European travel.
Exploring Natural Wonders And Scenic Beauty Of Europe
Let's look at some of the best scenic locations in Europe:
Santorini, Greece
Santorini is a Greek island that is famous on many social media networks. Its white and blue buildings offer an aesthetic backdrop for taking pictures. You can immerse yourself in the serene atmosphere of this island by relaxing at beaches.
There are also many local wineries to choose from when going on a date with your partner. Many preserved sites are also present on the island to offer you more exploration options. You can visit the ancient Akrotiri or Thira if you're interested in archaeological sites.
Mallorca
Mallorca is one of the best islands in Spain because of its beach resorts and aesthetic limestone mountains. The place's architecture will mesmerize you, so be sure to take your camera on the trip. Music festivals are also often held on this island to offer a vibrant nightlife to visitors.
You can also go on a stroll in a medieval village if you want to feel like a main character in a historical movie. There are also many olive groves on the island that you can cross while going on hiking adventures. The place has everything for indoor and outdoor lovers, so be sure to put it on your itinerary for European travel.
Swiss Alps, Switzerland
The Swiss Alps is a favorite area for tourists in winter because of its unique travel opportunities. You can engage in skiing, snowmobiling, hiking, and much more in this region. It is also ideal for planning picnics or camping trips around serene lakes.
The best thing is that you can book a room at a luxurious mountain resort that will give you a majestic view of the Swiss Alps. Remember to enjoy piping hot cheese fondue and warm Swiss desserts on your trip to immerse yourself in the region's culture.
Prague
Do you want to explore a natural place that will make you feel like you've entered a new realm? If so, Prague must be on your list of Europe travel in 2024. The gothic architecture of the city, with its friendly residents and calm atmosphere, make it a fairy-tale location.
Prague Castle is one of the top sites you can explore with your loved ones. You should also take a stroll on Charles Bridge and capture some amazing pictures for memories. The scenic region is packed with lush green scenery and medieval buildings.
Venice
Venice is one of the favorite Italian cities for European travel because it has a unique system of canals instead of roads. Going on food tours in this region is an excellent activity to enjoy local Venetian cuisine. The Rialto Bridge and Market are some of the best attractions of this city.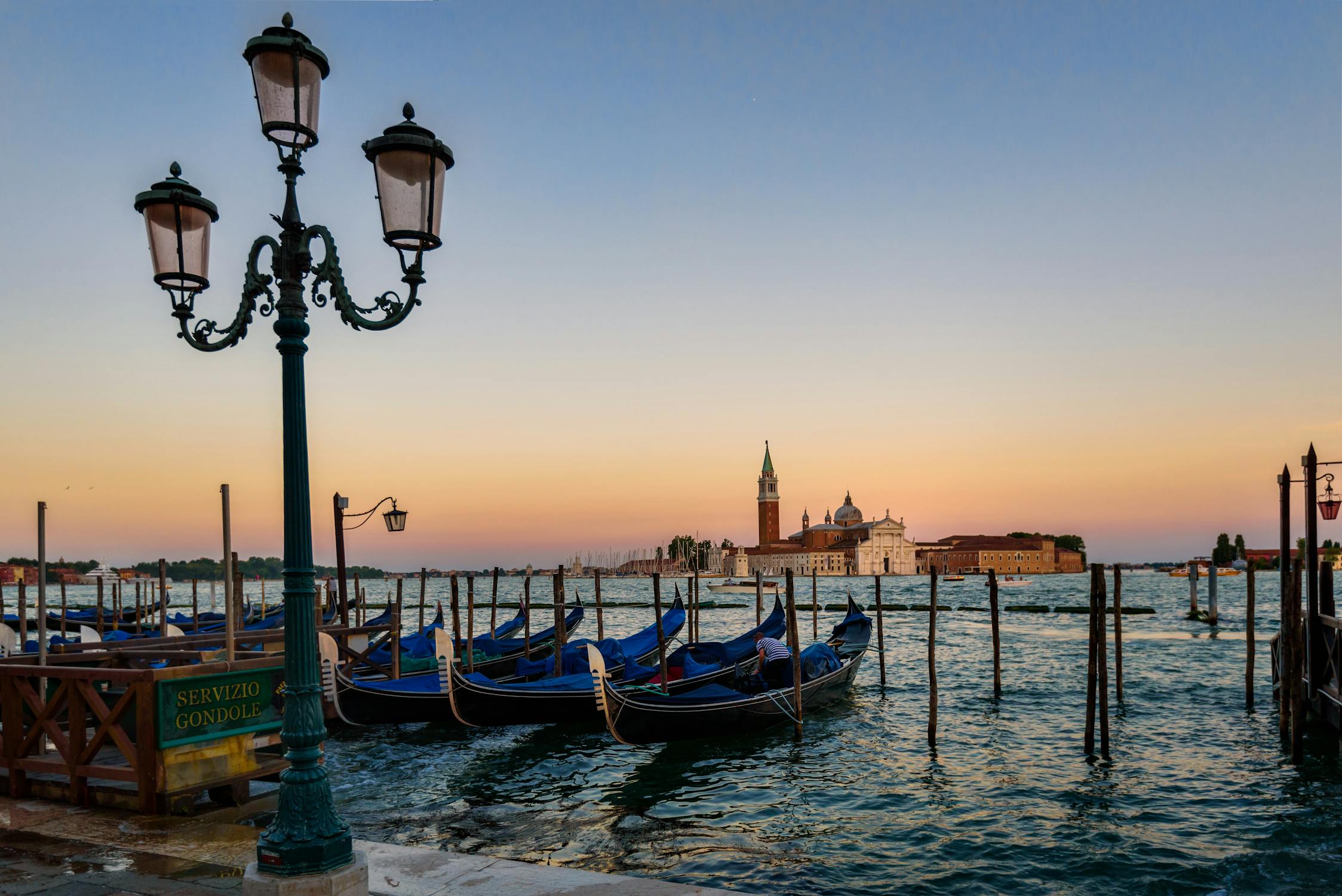 There is also a well-developed opera house in the city that will let you watch unique shows. This activity is one of the best ways to understand Venice's culture.
Must-Visit European Cities For 2024
Here are some European cities that are on top for 2024 travel:
Reykjavik
In a few months, 2023 will end, and a new year will start with joyous celebrations. Reykjavik is an excellent place to spend New Year's Eve because of festivals and fireworks. Many places will also be decorated even during the first week of January 2024.
Fireworks in this city mainly start from 8:30 pm and continue until after midnight. You can go on guided tours to understand the traditional folklore related to this city.
Recommended for you: The Ultimate Travel Guide to Experiencing Europe
Munich
Munich is a German city that will be famous in 2024 because it is hosting Radiodays Europe in the same year. The event will take place in March for three days.
It is an excellent event for those in the radio industry, but the event is evolving each year. This is why podcast tracks are also now being included during this event.
Malmo
The 64th Eurovision Song Contest will take place in May 2024. Malmo will be hosting the event for local Swedish citizens and international tourists. This city has a rich cultural history with diverse leaders.
Exploring Malmo in May 2024 will help you make unforgettable memories. The Eurovision Contest is also important for many musicians and early bands. For example, ABBA rose to fame after being the first winner of this contest in 1974.
Cologne
Many German cities will be hosting events for UEFA European Championship games in 2024. Cologne is a culturally rich city that has one of the most visited German landmarks. You can explore Saint Peter's Cathedral Church to immerse yourself in the city's architecture.
Remember, the Cathedral is also a UNESCO World Heritage Site. It will also let you enjoy the backdrop of the Rhine River.
London
London is a famous European city because of its clean atmosphere and various annual festivals. This place is supportive of various communities, such as the LGBTQ+ community. You can explore it in 2024 to participate in Pride Parades.
New Year's Day Parade is also an important event at the beginning of the year.
New Europe Travel Requirement For Travelers In 2024
The introduction of ETIAS has led to many changes for European travelers, especially those coming from the US. People in more than 60 countries which are visa-exempt must get travel authorization to enter the continent.
US travelers must also complete their ETIAS paperwork and get authorization before entering European cities.
Final Words
This is everything you need to know about traveling to Europe in 2024. There are many cities that will be hosting special events, so consider your needs before visiting. You should always check whether your country is on the ETIAS list so that you can apply for travel authorization beforeha
Best Travel Essentials – Recommended by Our Experts:
Josh is an entrepreneur and financial expert with over a decade on Wall Street as an economic strategist. His career started in finance, progressed to owning multiple business, and now shares his insights and life hacks with readers of DailyWisely.com.
Josh's work and authoritative advice have appeared in major publications like Nasdaq, Forbes, The Sun, Yahoo! Finance, CBS News, Fortune, The Street, MSN Money, and Go Banking Rates. Josh currently shares his financial expertise in investing, wealth management, capital markets, taxes, real estate, and personal finance on his personal finance site, Top Dollar Investor.
Josh graduated from Cornell University with a degree from the Dyson School of Applied Economics & Management at the SC Johnson College of Business.
Josh is the owner of Top Dollar and Daily Wisely, the former focusing on personal finance and wealth building strategies, while this site focuses on living well and enriching content that Josh curates with his team.