10 Best World Cities To Travel To In December
There are many places that you can travel to in December. Some of them experience the winter season, while others still enjoy summer during this month. If you want to get away from your colder country in December, going on a trip to a warmer place will be ideal.
The good news is you don't have to look far for the best cities to travel to in December. This post will cover everything about them.
Cape Town, South Africa
Cape Town is an excellent place to visit during December because the weather season in this city will be summer. You can enjoy outdoor activities and bask in the warm weather. Most people who visit this city explore Table Mountain by going on guided tours or planning hikes with their loved ones.
Beaches in Cape Town are also famous for being eco-friendly and clean. So you get into the water without worrying about your sensitive skin. Another way to spend a good time in this city is by going on wine-tasting tours with your partner.
The best thing about Cape Town is that it has a diverse scenery, from lush green trees to huge mountains.
Bali, Indonesia
The weather is warm and sunny in Bali during December. You can enjoy at least seven hours of sunshine daily. It may also rain on specific days in this month.
These things make Bali an ideal place if you want to get away from cold winter nights in your country. You can explore beaches such as Seminyak Beach. There are also many water sports activities that you can engage in, such as diving and surfing.
The best thing is that Bali has many beach resort areas that offer spa centers, bars, cafes, and other places. You can get a relaxing treatment at a spa or immerse yourself in yoga retreats.
Prague, Czech Republic
The environment in Prague may be a bit cold in December, but that should not stop you from enjoying fun activities in the city. This is one of the best places to explore during the festive season. Christmas markets are set up in various parts of the city.
Old Town Square is also decorated to offer you celebratory vibes. You can also take aesthetic pictures around Charles Bridge. There are also various ways to warm yourself through local cuisine and drinks.
For instance, most people sip on hot mulled wine to beat the cold and enjoy a boost of flavors. You can also try traditional Czech sweets such as apple strudel, cake, and much more.
Vienna, Austria
Vienna is another city that offers you the best time in December because of the holiday season and Christmas celebrations. Many places are illuminated with lights to offer you aesthetic vibes. You can also enjoy live music at restaurants, bars, and cafes.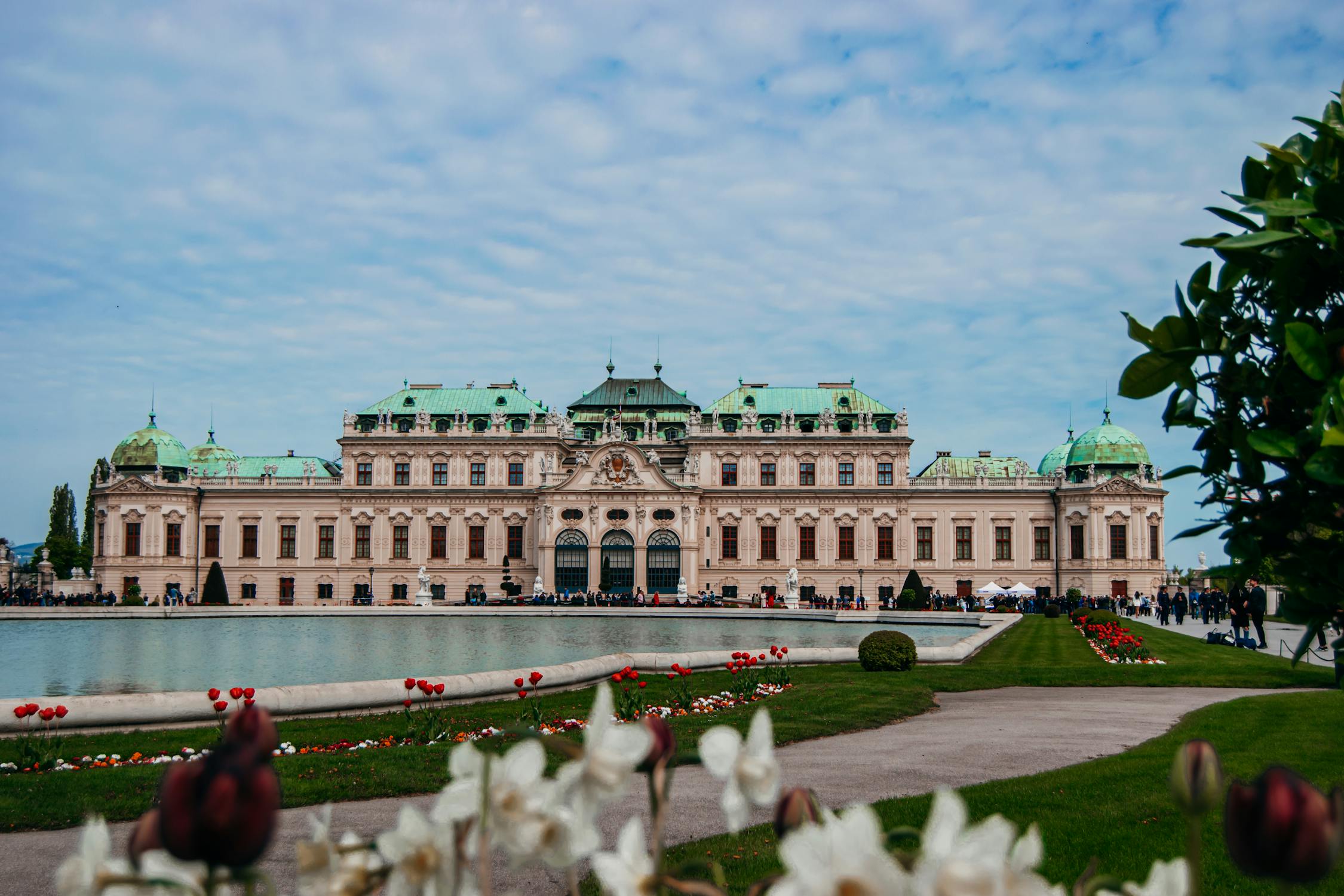 Remember to visit the Schonbrunn Palace to enjoy the best Christmas market. You can purchase craft items, gingerbread, and much more at these sites. Huge trees are also set up and decorated to let you enjoy the holiday season better.
San Martin De Los Andes, Argentina
San Martine De Los Andes in the northwest Patagonia region of Argentina is an excellent place to visit in December 2023. This is because two unique events will be happening in this city. These include a meteor shower and an eclipse.
The Geminids meteor shower will illuminate the Argentine sky on the 14th and 15th December. You can look at the sky to enjoy a unique phenomenon and take amazing pictures. This is also an ideal place to explore if you're interested in stars and astrology.
A total eclipse will also occur in the city during this month, which is a rare event.
Mexico City
December is the best time to visit Mexico City because the heavy rain season will be over. Summer crowd will also leave the region for their homes. This means you can explore various attractions without rush and rain risks.
You can enjoy street food items such as tacos, tamales, and much more. Temple Aztec ruins also attract visitors because of the unique history behind it. Another site you can explore with your loved ones is the Frida Kahlo Museum.
Quebec City, Canada
Quebec City is an amazing place to explore in December because the winter weather is tolerable. Fresh snow falls during this month, allowing you to enjoy unique experiences such as skiing when the snow is deep enough.
The city is also converted into a Christmas village for the holiday season. You can shop for gifts at various markets and stores. The medieval architecture of the city will also grab your attention.
Visit Tim Hortons on cold days to warm yourself with hot coffee. It is also good to pack some thick clothes.
Recommended for you: Last Minute Travel Deals For The Holidays: Are They Worth It?
Dubai, UAE
Dubai is famous for experiencing extremely warm weather during the summer season. Hot winds blow during specific months, making it difficult to explore the city. However, the temperature changes significantly in December.
The weather is warm during this month and offers you pleasant evenings. Dubai's temperature can vary from 26 degrees Celsius to 14 degrees Celsius during December.
Nassau, Bahamas
Nassau is an excellent city in the Bahamas to explore in December due to its beaches, resorts, and other attractions. The best thing is that the hurricane threat passes by this month. So you will not have to worry about your safety when exploring outdoor sites.
The Junkanoo Festival is also an amazing event that you can enjoy during your trip.
Miami, US
Miami is a famous location to explore in December because of the Art Basel Fair. It attracts many visitors due to this festival as exhibitions of many international artists are put on display.
The weather is also tolerable, and you can enjoy outdoor attractions such as Miami Beach. Many events also happen at the Convention Centre in the city during this festive month.
Best World Cities to Travel in December – Summary
These are the top ten cities that you can explore in December. Some of them experience winter, while others experience the rainy summer season. This is why you must research your location before visiting to pack accordingly.
Best Tour Essentials – Recommended by Our Experts:
Josh is an entrepreneur and financial expert with over a decade on Wall Street as an economic strategist. His career started in finance, progressed to owning multiple business, and now shares his insights and life hacks with readers of DailyWisely.com.
Josh's work and authoritative advice have appeared in major publications like Nasdaq, Forbes, The Sun, Yahoo! Finance, CBS News, Fortune, The Street, MSN Money, and Go Banking Rates. Josh currently shares his financial expertise in investing, wealth management, capital markets, taxes, real estate, and personal finance on his personal finance site, Top Dollar Investor.
Josh graduated from Cornell University with a degree from the Dyson School of Applied Economics & Management at the SC Johnson College of Business.
Josh is the owner of Top Dollar and Daily Wisely, the former focusing on personal finance and wealth building strategies, while this site focuses on living well and enriching content that Josh curates with his team.